One of the most common reasons people choose to become a writer is the ease of starting. It's true. Most people already have the tools to start a writing business at home. The thought is that with a couple months of working from home, a person, even unskilled, can learn and develop writing skills in time. Perhaps, but that is for another post. Today, I would like to talk about setting up the ideal working space for you. I am not talking about a place on the couch with your computer gently warming your legs. I am talking about a space that is productive, motivating, and fits you.
So, why is it important to have a dedicated work space when you work from home? For starters there is something to having a place you feel motivated. Lack of motivation and focus are two key reasons why writing businesses fail. Having a dedicated space can put you in the mindset that, "this is where I write, nothing else happens here, I just write." Secondly, as your business grows you will begin to take on additional work. Some of it may be writing, but all of it is related. For example, say you start writing books. That may lead into content for your clients' websites, blog posts, social media posts, etc. Don't forget, writing books also leads into interviewing, transcription, editing, interior book design layouts, working with illustrators, and even publishing. Writing quickly turns into much more, and if you don't have a place where you keep everything organized life and your business will feel like it is in constant chaos.
To create the ideal working space I will break this post into four parts: Your space, the basics, the add-ons, and the motivators.
Your space
As I said, most people can start a writing business with the tools they have. We will cover those in the next section. But, one thing which you may not readily have and need to create is an actual space. I have had work spaces in all sorts of areas from a nook in the kitchen, corner in a garage, a closet under the stairs, a house with a built in office, an unused bedroom, a dedicated room overlooking the backyard pool, and now I write in a sun room overlooking the backyard and a large farm field. The latter I am still fitting to be my own.
While they were all different, the one thing they shared was dedication. From ten square feet to 150 square feet, they all did the job I needed. So, the first thing I recommend is finding a space that you can dedicate to your writing business. Since most of your work will be completed online, space is not a huge deal. Though, as you grow so will the space around you. The good thing is that with a small space you have opportunity to grow vertically such as a hanging file system from your door, a wall you paint with dry-erase paint, etc.
So, find a closet, clear out a storage room, or find an easier way to access your attic. Having your own space – ideally with a door you can lock – is your first move. If you don't have a spare room, you can use a corner somewhere in the house or even rent a space. Many businesses will rent out offices or a desk in a office.
The basics
You can start your writing business with some very basic equipment and tools, and guess what, pens, paper, etc. are not requirements. Oh, how times have changed. The most basic set-up and why your office space doesn't need to be huge, are:
Computer or tablet with accessories such as a mouse and mouse pad
Internet
Organizing system such as filing cabinet, or accordion folder.
desk
chair
Word processing programs such as Microsoft Office or Google Drive.
That is really all you need to start. Not bad, right? But, remember those are the basics and while you can run your business this way, it won't take long before you need more. The add-ons, as you gather them may require additional space. So, when thinking about your work area, think the future of your work, and that can be found in the next section.
The add-ons
Add-ons may not be necessary now, but as your business grows you may want to consider them. Let's start with a few that will save you space. In fact, you don't need space at all, except on your computer.
Time tracking program. I suggest Clockify which is free and has both an app for your phone and a PC version which you can sync. While not every project requires time tracking, this tool is great to help manage your day and pull reports for the clients who require time tracking.
Expense management tool. I like to use apps for this. There are several expense apps that allow you to take pictures and store receipts, as well as track mileage if you drive.
Shared drive and file storage. I use Google Drive for a variety of things such as a shared drive, place to store images, checklists, calendar, and notes. Google has a lot of stuff to help you when you can't afford, or don't want to pay for other programs.
Those are some simple tools to add to your office. The next list are things that will cost money and space. You may not need them, but they come in handy and help you become more productive.
Additional screens (monitor). I often find myself in need of an additional screen for my work so that I can quickly move from a research screen to my word processing. I just use one additional screen, but I know writers who have two or three. You can buy additional monitors for about $100.
Adjustable standing desktop. I have been using an adjustable standing desktop for years. Lately, I have been using it exclusively. I used to have it sitting on my desk, but since that adds a couple more inches to the desk it can be difficult to type. So, I now have my desk surface, and I have my standing desktop on an old dresser which we have turned into a book shelf and work space.
Printer. It is true that most jobs you work on will not require a printer. Though, come tax time, while editing, and even old habits often require the use of a printer, or in the least make life easier.
Book shelf. A book shelf, or walls of books are essential for your job. I have about 30 books on writing which I still pull for resources and motivation. I also have some of my favorite books near me if I need a little break during the day. Right now I have a couple book shelves, but am planning to add a few more. You can never have enough.
Organizers. From a filing cabinet to desktop organizers, it is likely that at some time in your career you will obtain a ridiculous amount of pens, random small tools, paper, paperclips, post-its, and more. Having a place for all of these will save your career when you break down because your office is too messy.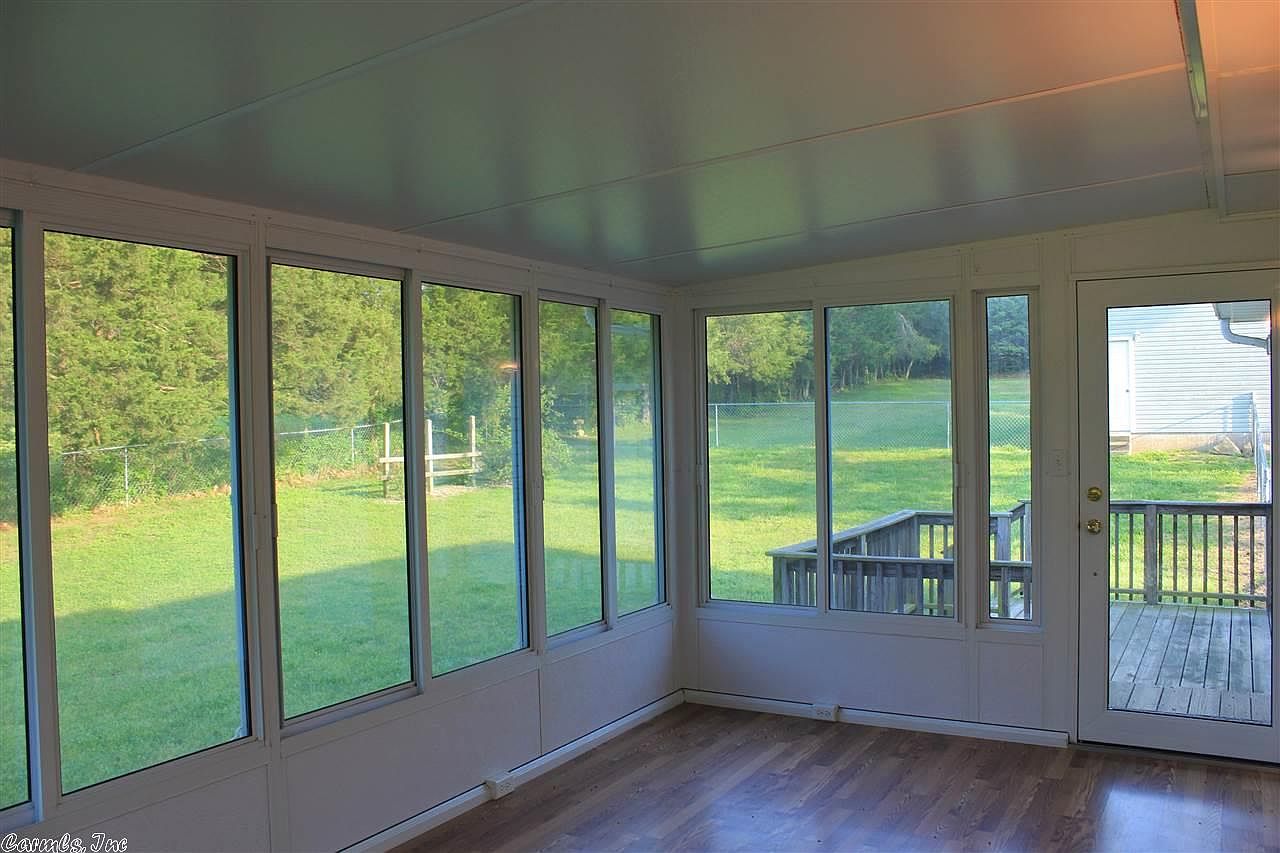 A writing board. While we like to think that our computer can do everything – and it can – don't think you are not a visual person. You can buy a chalk board or dry erase board. They come in a lot of sizes and are both stand-up and hanging. However, an alternative – especially if space is at a premium – is to use your walls. You can buy dry-erase paint at any hardware store. This is the same non-porous surface that your board would have and will allow you to use a wall for your visual writing surface. While I do have a dry erase board in my office, what I use for brainstorming, tracking clients, and more are the windows in my office. Remember, my office is a sun room. Dry erase markers work on any non-porous work surface.
The motivators
We've covered most of the tools and equipment you will need or want for your business, however, setting up your office is all about setting up a room that motivates you. Sometimes that means a fully enclosed area, much like a child or cat hiding under a blanket. Other writers prefer bright and colorful places. For me, I like a room that has a hint of color, is bright, and has a few pieces pf my life surrounding me.
As an example, below is an image of an office I had while working in Minneapolis, MN. Same office as above, but with a bigger view of what I surrounded myself with. The back, which isn't captured well in the image is a blue wall called wall street blue. In person, it is stunning and I loved it. With the light coming in from the window and hitting the wall in back, I was incredibly comfortable. In back you will also see a couple book shelves, and pictures of me and the kids. What you don't see, since this was the image when we were selling the house are books packed on the shelves, a filing system, the printer, and my typewriter. My girlfriend, now fiancee, bought me a 1921 Cornona 3 typewriter, which was the same type Hemingway's wife Hattie bought for him just prior to them moving to France. To date, it is one of my favorite things to display and motivate.
You will also see the the lighting in back which was nice because I often work overnight and the lighting was attractive and adjustable. This space was relatively small, but easily fit everything I needed including my add-ons and motivators. I think the space was 9′-6′. The desk, by the way, was my favorite and once sat in the Minnesota congressional offices dating back to the 1920s. I dearly miss that heavy quarter-sawn typewriter beauty.
Motivators are anything in your office that will remind you that you are a writer. From pictures to maps, and little trinkets that inspire you. Motivators also include splashes of color, a comfy chair, a desk you are fond of. While I enjoy historical items, others enjoy mid-century, or brand new. I may like to have a lot of trinkets and items relaying my past, though I know writers who prefer a solid white and bright room with a built-in desk, a chair, and a laptop.
Motivators are the part of you that bring your office together. You may not think they are important until you actually need motivation. Though, an ideally set up work space rarely requires motivation beyond stepping into the room.
Best wishes setting up your space! I'd love to see pictures of where you work or additional ideas on the ideal work space.
#shamelessplug: If you are looking for a writer to help with your book or other writing/editing project please contact me to discuss. You can find my rates and types of projects I work on here.